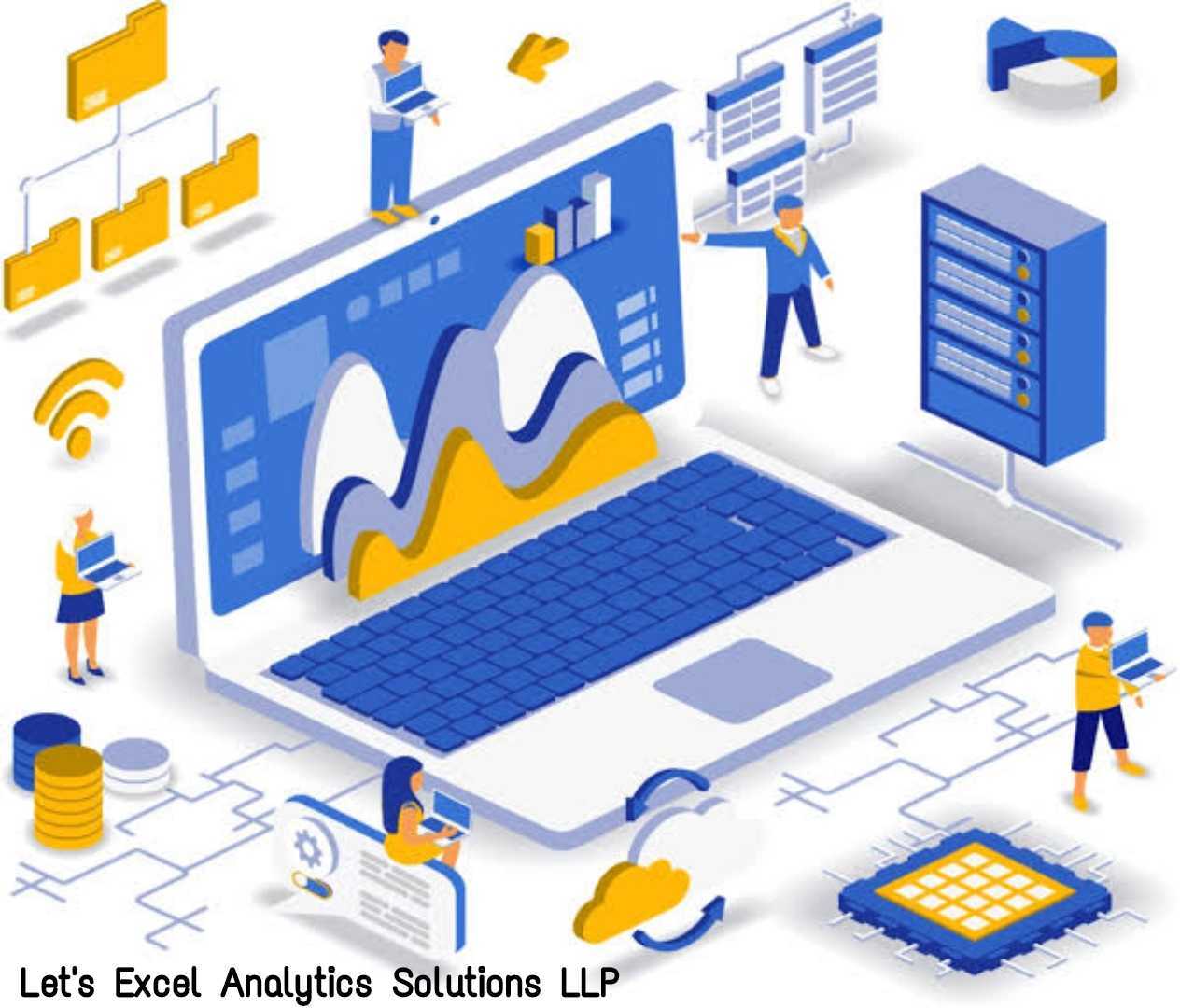 What is Self Service Analytics Platform
As the name suggests, self-service analytics platforms are tools that help you do data analysis and modeling without coding knowledge. If you are planning to invest in such a platform you should give thorough consideration to the following 11 qualities to avoid future disappointments. It is important to do background research, since, the users are expected to help themselves with these platforms.
Why are Self Service Analytics Platforms Becoming Popular
People are coming up with awesome data products owing to the revolutionary developments in the Internet of Things, and data-based decision making. As a consequence, the competition in the domain is increased at an unprecedented rate. The data products lose their market value if they are not launched in time. There is a large chunk of data available in public domain. It can be utilized by anyone to make a data product. Hence, there is a sense of urgency in launching products like never before. Here the Self Service Analytics Platform comes into the picture as they not only cut down on hiring a dedicated engineer but also drastically reduce the turnaround time for modeling. This is the main reason why Self Service Analytics Platforms are gaining popularity.
Why Should You be Choosy about Analytics Platform Providers
As stated earlier, you need to help yourself with the platform. Therefore, you need to be a bit choosy about the provider to make the right choice to avoid any regrets later. The following 11 qualities will guide you to choose the right provider.
Top 11 Qualities of Self Service Analytics Platform Providers
# 1: They Understand Your Business
A right service provider has a sound understanding of the 'ask' that you have. As a beginner you will only have an imaginary picture of what your product is going to be like. You need to communicate your thoughts to the platform provider effectively. When you and the platform provider understand each other's language then exchange of these ideas becomes a breeze. It is possible only of the platform provider understands your business.
#2: They don't consume the entire space on your harddisk
There are some Self Service Data Analytics Platforms that can easily consume 100s of GBs of space on your computer. You definitely don't want to lose out on the speed of your system just to avoid the coding. An ideal platform provider is the one who not only saves on your coding effort but also helps you to be more efficient and agile. A cloud based platform overcomes the requirement of huge storage space very easily.
#3: They have quick calculation time
If you spend millions on a analytics platform provider that takes 2-3 days to make its calculation then it is obviously not going to serve your purpose. Hence go for an analytics platform that gives out quick results.
#4: They don't sell what you don't need
We all have been in situation when we reach out to a service provider to buy XX but the service provider insists on buying a package that contains XX as one of the features. In the end, you get what you want but you also end up spending more. Things are even worst, if you also don't know how to make the best use of the additional features you paid for. Underutilization of the resources is also a waste. Therefore, it is wise to choose a service provider who can sell you only what you need.
#5: They have a user-friendly interface
User-friendly interface is a must have for a 'Self Service Analytics Platform' as you need to serve yourself. An interface that can be customized as per your need is an added advantage. Hence while choosing your platform ensure that the navigation across the platform is intuitive.
#6: They are ready to answer your service request
These days users are applying data analytics to versatile problems. All problems have different data-pretreatment needs and visualization needs. In such a scenario, you need to look for a data analytics platform provider who pays heed to service request. Rigid providers who follow 'one size fits all' approach may not be fit for you in such an instance.
#7: They provide a platform that offers more functionalities than Excel or Google Worksheet
If your project is just about creating dashboard to visualize line plots, histograms and box plots. You are better off doing that work with excel or google worksheet. Why spend on something that your organization already has?
#8: They don't charge you a bomb for maintenance of the Analytics Platform
Some analytics platform providers can quote you an astonishingly convincing price, only for you to realize several hidden costs later. To avoid this problem it is best to get things clear in your first meeting. A reasonable maintenance should be one of the deciding criteria for the provider.
#9: They don't provide a database management solution in the name of Analytics Platform
Although database management solutions play an important role before beginning the data analysis, they may not be a necessity for you especially if you don't plan to extract data from a specified resource. It is always good to have clarity if your problem is a data engineering problem or a data analytics problem.
#10: They provide onboarding training on their analytics platform
The sustainability of new technology adoption invariably depends on the effectiveness of onboarding training. Hence a provider who is ready support you for the onboarding training should be your first choice.
#11: They are not just data analytics platform providers but your data analytics partners
Yes, it is a self-help platform, but that doesn't mean the platform provider gives you the cold shoulder when discussing your challenges. A flexible data analytics platform provider ready to partner with you to overcome the challenges and help you win the race should be a priority.
Conclusion
Choosing the right Self Service Analytics Platform provider is one big project in itself. The platform efficiency and flexibility of the platform service provider are game-changer for any data product. At Let's Excel Analytics Solutions LLP, we work really hard to fulfill our clients' ask on all the 11 qualities mentioned above.

Curious to know more?